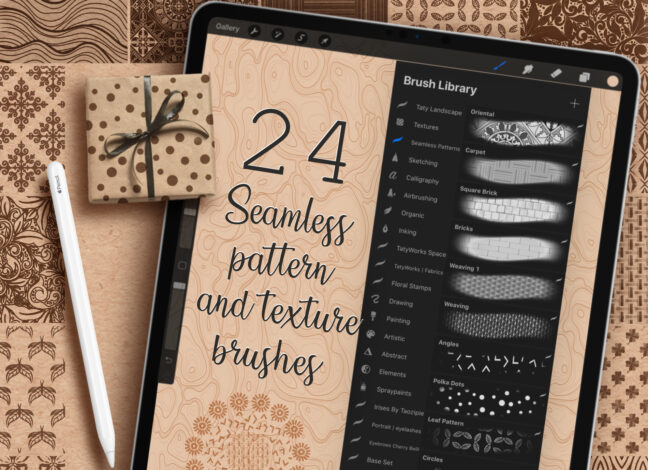 Seamless Pattern Procreate Brushes
Free seamless pattern Procreate brushes! With 24 different premium brushes, you can transform your digital art into something truly unique. With various patterns and textures available in this set, including everything from floral designs to geometric shapes, there's sure to be something here that fits your creative vision. Download this Seamless Free Pattern and Texture Procreate Brushes today and start creating beautiful artwork like never before!
Type of brushes: Paint Strokes, Abstract, Waves, India, Oriental, Carpet, Square Brick, Bricks, Weaving, Angles, Polka Dots, Leaf Patterns, Circles, Sun, Flowers, Square Snowflakes, Geometric Pattern, Insect, Trefoil, Lace, and Vintage.
Download these free brushes by typing "$0" at Gumroad.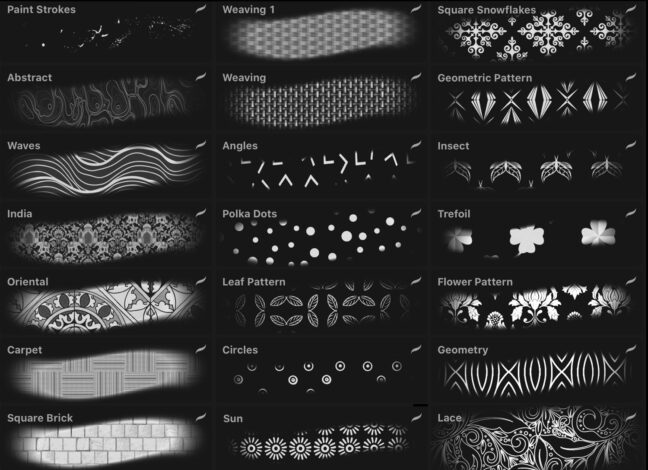 Check this tutorial below on how to create repeating patterns on Procreate.