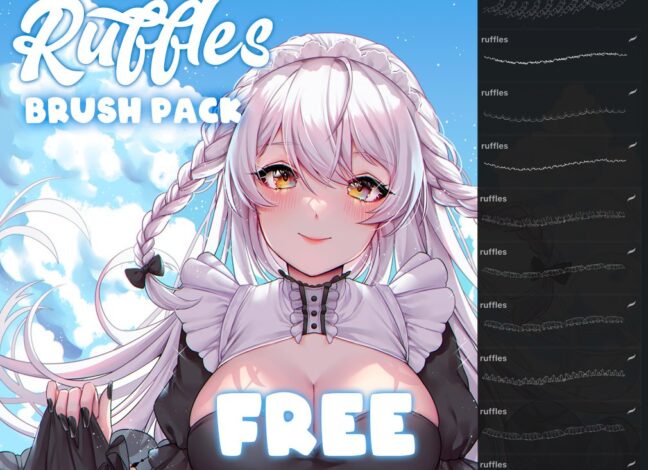 Ruffles Procreate Brushes
The Ruffles Procreate Brushes has free 4 brushes. The brushes are carefully designed to mimic real fabric ruffles' delicate layers and textures. Not only do these brushes make the process of creating realistic ruffles seamless, but they also save an enormous amount of time.
Download these free brushes by typing "$0" at Gumroad.
Check the Full Version of 11 brushes on Gumroad for more brushes from this set.