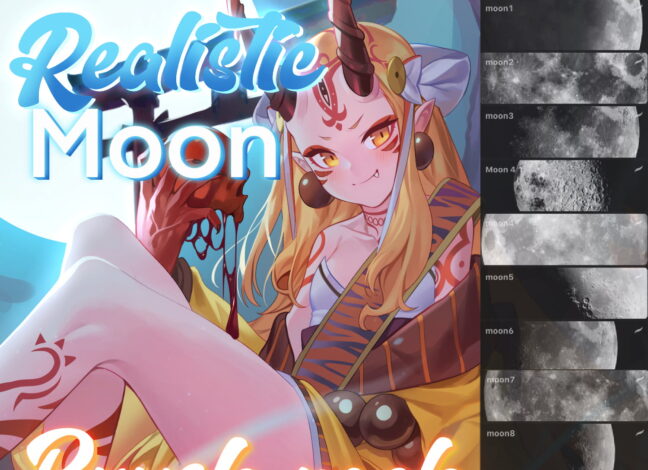 Realistic Moon Procreate Brushes
The Realistic Moon Procreate Brushes has three free brushes included. This versatile set makes you effortlessly create realistic, intricate moons that elevate your artwork. One of the standout features of these brushes is their ability to capture the intricate details of the moon's surface. Whether you want to depict a full moon with craters and shadows or a crescent moon with delicate highlights, these brushes have you covered.
Download these free brushes by typing "$0" at Gumroad.
Check the Full Version of 10 brushes on Gumroad for more brushes from this set.