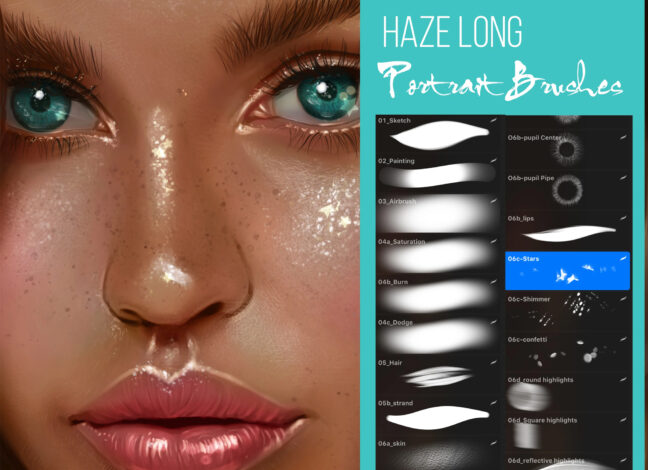 Portrait Procreate Brushes + Tutorial
A complete set of free 22 Portrait Procreate Brushes + Tutorial specifically designed for portrait painting. These brushes are designed specifically for portrait painting, so whether you're working on a digital portrait commission or just practicing your skills, these are the perfect tools to help take your work to the next level. Each brush has unique qualities that make it ideal for various parts of a portrait – from hair and skin textures to fine details like eyelashes and wrinkles.
Download these free brushes by typing "$0" at Gumroad.
Check the video tutorial below.