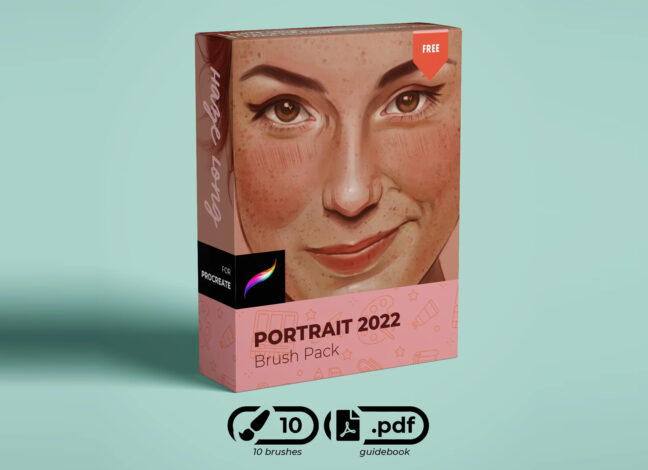 Portrait 2022 Procreate Brushes
Download this free set of 10 Portrait 2022 Procreate Brushes. Portrait painting is an art form that requires patience, skill, and creativity. If you're a digital artist looking to create realistic portraits in Procreate, you need the right brushes to make your masterpiece come alive. These responsive brushes help recreate the look and feel of traditional painting techniques on digital platforms. The free version comes with ten high-quality brushes along with a pdf guide.
Brushes included: Natural Sketch, Airbrush, Paint & Blend, Hair Waves, Freckles Texture, Change Color Only, Ink Marker, Highlights Marker, Highlights Shimmer, and Flat Brush Smudge.
Download these free brushes by typing "$0" at Gumroad.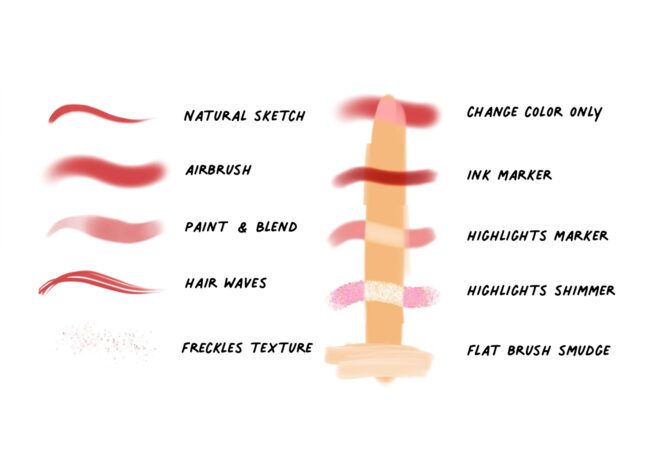 Watch the video below to see these brushes in action.