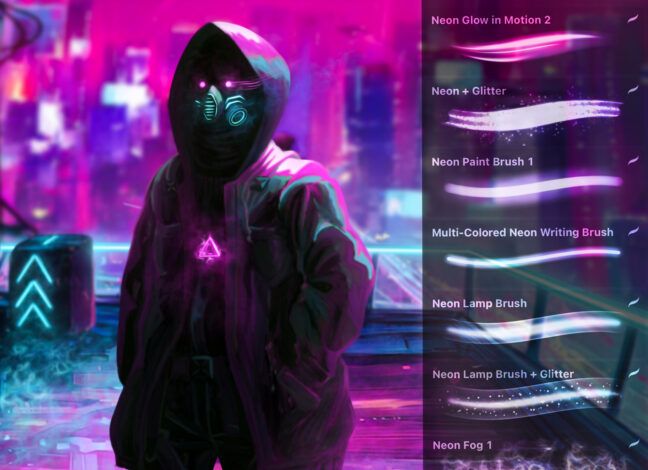 Use this set of 8 free neon Procreate brushes that will allow you to draw a picture in the cyberpunk style. Use your mind to make super creative images on your iPad.
Download these free brushes by typing "$0" at Gumroad.
The video below showcases all free & premium sets of these brushes.