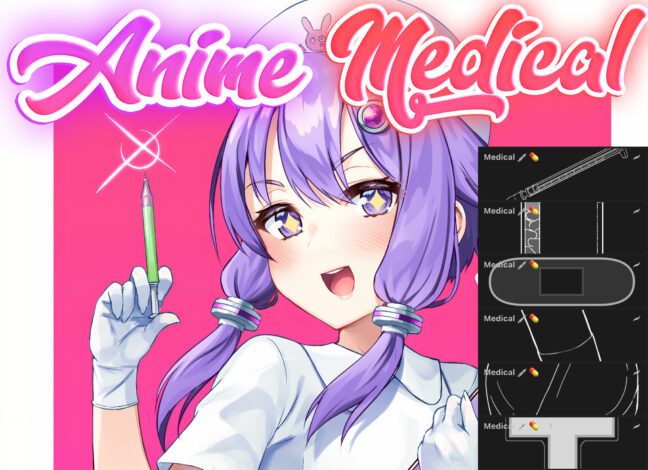 Medical Procreate Brushes
Free Medical Procreate Brushes assist medical professionals and enthusiasts in their creative endeavors. With 6 unique brushes explicitly designed for medical-themed projects, this free set offers artists a variety of tools, including pills, pill bottles, and syringes.
Download these free brushes by typing "$0" at Gumroad.
Check the Full Version of 28 brushes on Gumroad for more brushes from this set.