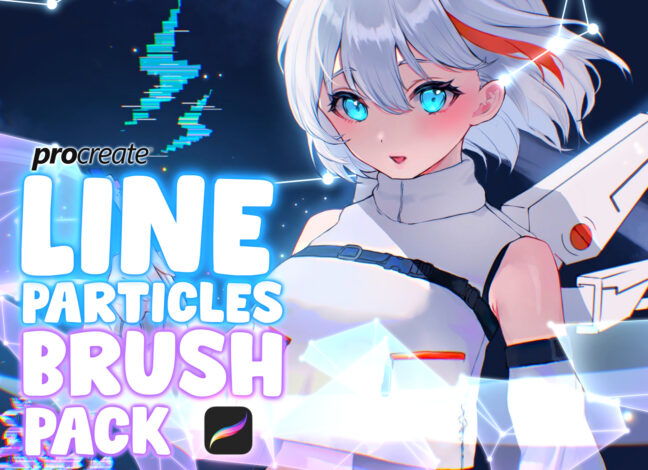 Line Particles Procreate Brushes
Line particles brush pack by Procreate offers 8 unique brushes perfect for creating atmospheric and futuristic artwork. Each of the eight brushes boasts a different style and texture to add sci-fi flair to designs, providing the ideal way to bring sci-fi themes into designs.
These brushes allow you to create intricate patterns, dynamic lines and glowing effects to take your artwork to the next level. Easy to use and offering endless creative potential, whether working on a digital illustration or graphic design project.
Download these free brushes by typing "$0" at Gumroad.
Check the Full Version (44 Brushes) on Gumroad for more brushes from this set.