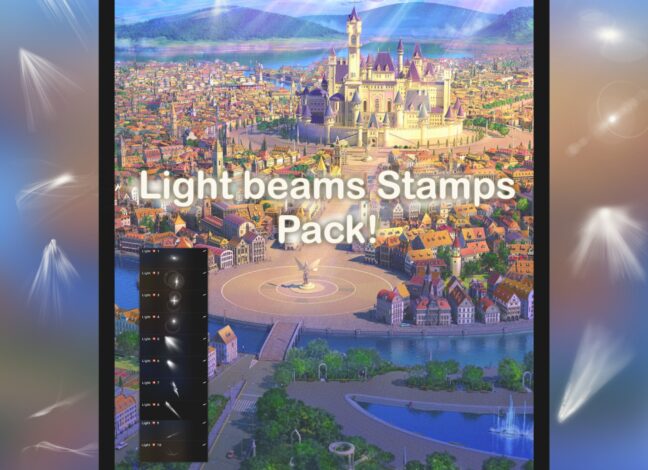 Light Beams Procreate Brushes
The Light Beams Procreate Brushes are a collection of 8 free stamps that can add stunning light effects to any artwork. Whether you want to create a dreamy landscape or an otherworldly sci-fi scene, these brushes will instantly elevate your work. Each stamp offers a unique pattern of light rays, from subtle shimmering beams to bold sunbursts bursting through the clouds.
Download these free brushes by typing "$0" at Gumroad.
Check the Full Version of 40 brushes on Gumroad for more brushes from this set.