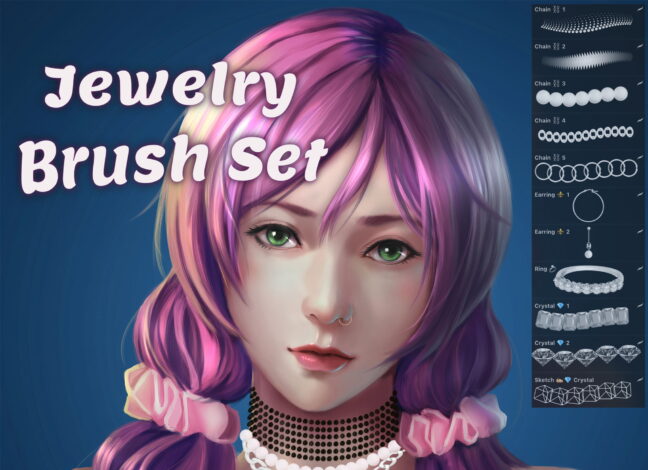 Jewelry Procreate Brush Set
The Jewelry Procreate Brush Set is the leading tool to add a touch of elegance and glamour to designs. With 8 free brushes and 5 PNGs, this brush set is a treasure trove of intricate details and sparkling accents. Whether you're creating jewelry illustrations, fashion sketches, or even designing custom wallpapers, these brushes will transform your work into stunning pieces of art.
In this set: 5 Chain, 2 Earring, a Ring, 2 Crystal, and Sketch Crystal brushes.
Download these free brushes by typing "$0" at Gumroad.
Check the Full Version of 67 Brushes + 13 PNGs on Gumroad for more brushes from this set.