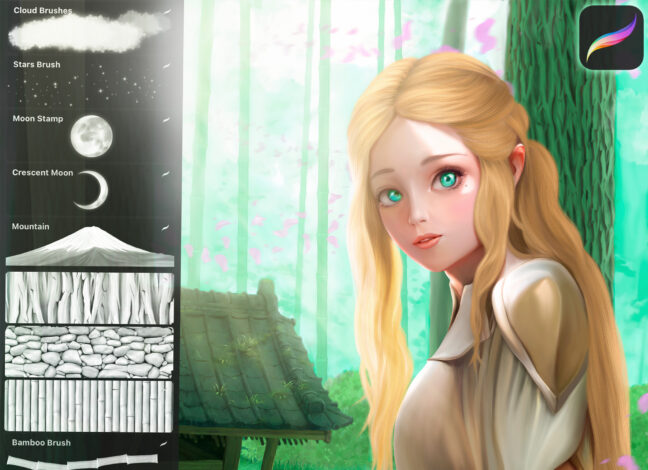 Japanese Forest Procreate Brushes
These 25 free Japanese forest Procreate brushes offer a beautiful range of forest designs, including sakura leaves, bonsai trees, mountains, stars, and clouds. Each brush is carefully crafted to replicate Japanese forests' unique textures and shapes – from the delicate petals of cherry blossoms to the rugged bark of ancient trees.
Download these free brushes by typing "$0" at Gumroad.
The video below showcases all free & premium sets of these brushes.