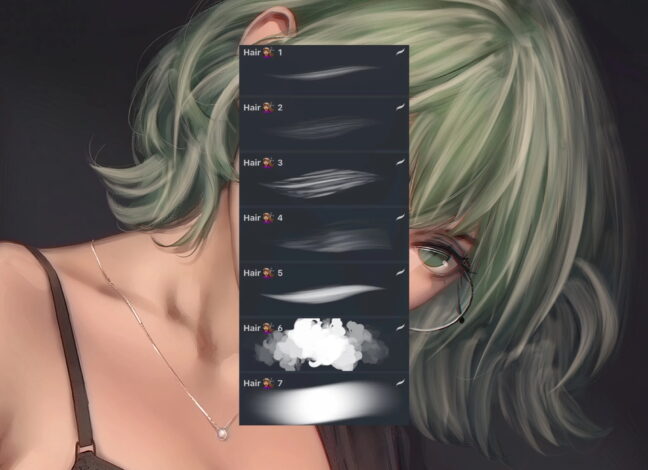 With the Hair Procreate Brush Set, you can add lifelike hair textures to your work. With 7 unique brushes that mimic different hair types' flow, depth, and detail, this brush set takes your creations to a whole new level. Its incredible range and attention to detail provide endless possibilities for creating realistic and stunning hair effects in your illustrations.
Download these free brushes by typing "$0" at Gumroad.
Check the Full Version of 33 Brushes on Gumroad for more brushes from this set.