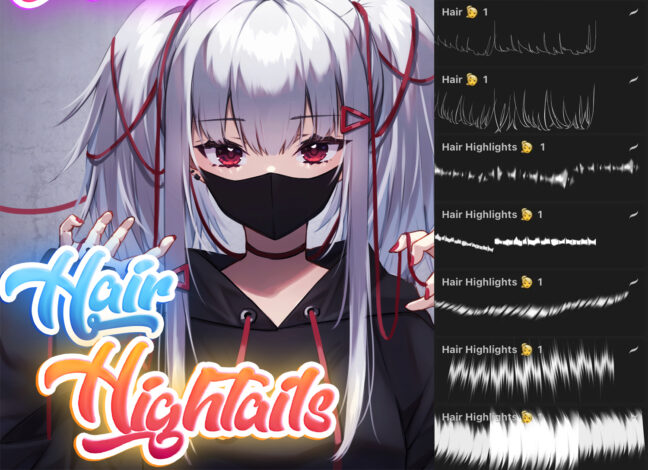 Hair Feature Procreate Brushes
What sets these Hair Feature Procreate Brushes apart is their ability to mimic light reflecting off strands of hair. You will get 7 brushes that are perfect for any hairstyle. With just a few strokes, you can add subtle highlights and lowlights that give your drawings depth and dimension.
Download these free brushes by typing "$0" at Gumroad.
Check the Full Version of 34 brushes on Gumroad for more brushes from this set.