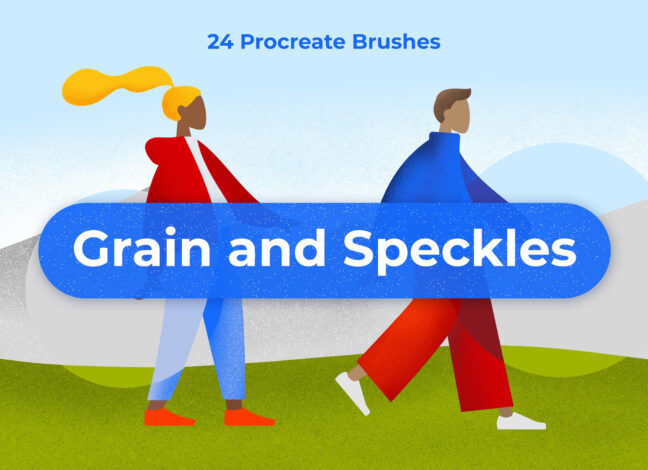 Grain Speckle Procreate Brushes
The Grain Speckle Procreate Brushes have quickly become essential for artists and designers looking to add texture and depth to their digital creations. With 24 free brushes explicitly designed for shading and texturing, these versatile tools offer endless possibilities for adding that extra touch of realism to your artwork.
One standout feature of Grain Speckle Procreate Brushes is their ability to create organic-looking grain effects. Whether aiming for a subtle grainy texture or a bold speckled effect, these brushes give you the control to achieve the desired look with just a few strokes. This level of detail brings a new dimension to your digital pieces, making them feel more tactile and lifelike.
Download these free brush by typing "$0" at Gumroad.