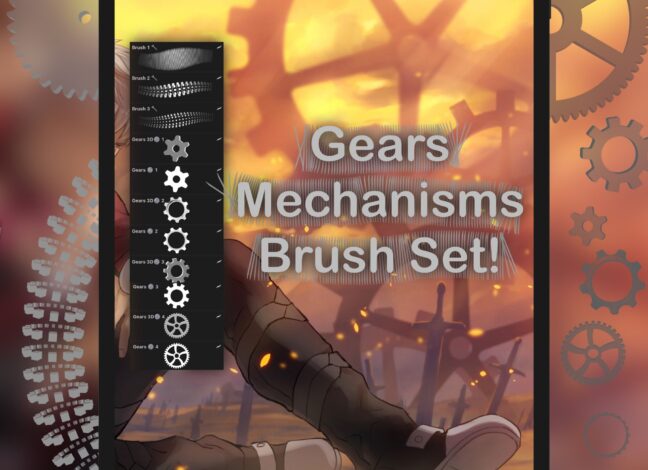 Gears Mechanisms Procreate Brushes
Gears Mechanisms Procreate Brushes has 6 free brushes in total. This set offers various options to create stunning and intricate gear mechanisms. Whether you want to design steampunk-inspired art or experiment with futuristic machinery, these brushes provide the tools necessary to bring your imagination to life on your digital canvas.
Brushes included: 2 gears 3D, 2 gears, 1 screw, 1 brush.
Download these free brushes by typing "$0" at Gumroad.
Check the Full Version of 37 brushes on Gumroad for more brushes from this set.