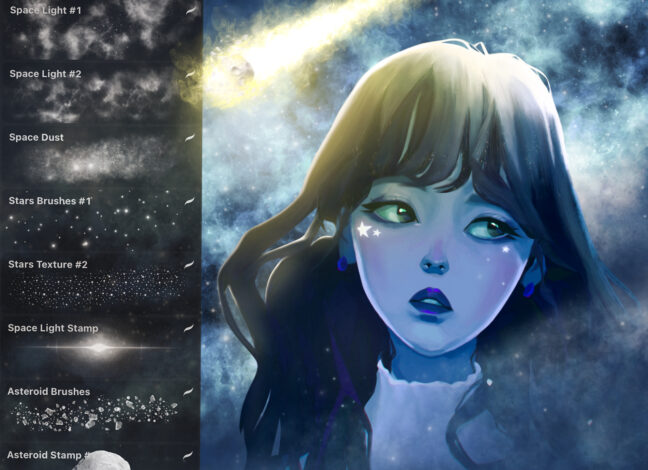 In this free Galaxy Procreate brushes set, 7 free brushes will allow you to draw comets, space, stars, asteroids, and other creative things connected with space. Use your pen and draw your creative galaxy ideas on your iPad.
Download these free brushes by typing "$0" at Gumroad.
The video below showcases all free & premium sets of these brushes.