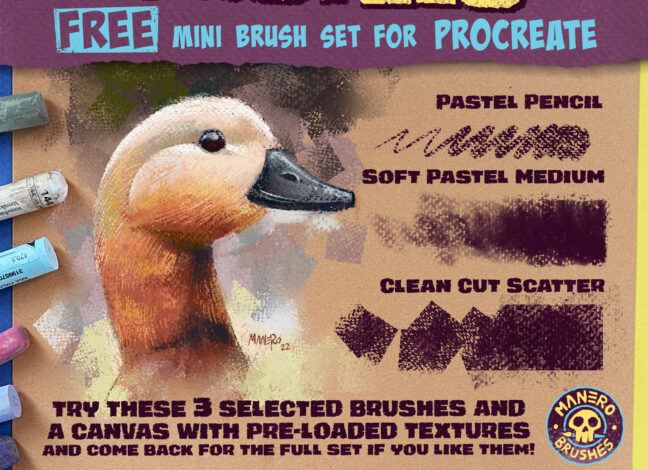 Epic Pastels Procreate Brushes
Download Oil Epic Pastels Procreate Brushes for free. These three high-quality brushes have been carefully crafted to provide a realistic and textured feel when creating artwork in Procreate. They allow you to easily add depth and dimension to your artwork, making it possible to create artwork that looks like it was created using traditional pastels. A Procreate file with pre-loaded textures is included so you can use these brushes immediately.
In this package, you will find:
3 incredibly realistic soft pastel brushes (Pastel Pencil, Soft Pastel Medium, Clean Cut Scatter), carefully hand-crafted with natural pastels on paper, using only premium art supplies.
1 Procreate file pre-loaded with excellent paper and pastel textures to give you a taste of what you can find in the whole set.
A time-lapse video shows what can be achieved with the complete set.
Download these free brushes by typing "$0" at Gumroad.
You can get the complete Epic Pastels: Ultra Realistic Soft Pastel Brush Set if you like them.
See the full set in action in this tutorial: