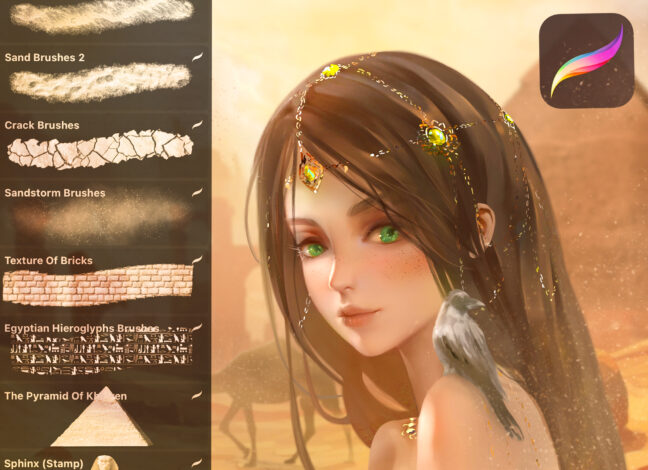 Are you looking for free brushes to help you draw Egyptian designs? Look no further than the free Egypt Procreate Brushes! This set contains 17 high-quality brushes that will bring your artwork to life. With these brushes, you can create gorgeous illustrations of the desert, Egyptian pyramids, hieroglyphs, and sand.
Download these free brushes by typing "$0" at Gumroad.
The video below showcases all free & premium sets of these brushes.