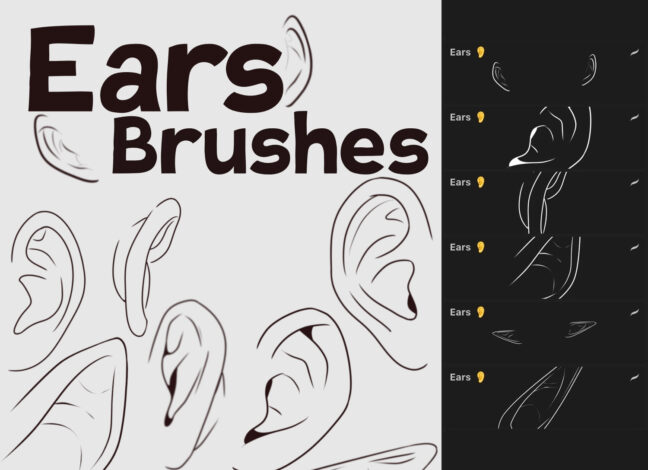 Free Ears Procreate Brushes are carefully crafted to capture the intricate details and textures of ears. Contain 6 quality brushes. Whether working on a portrait, character design, or fantasy illustration, these brushes will allow you to achieve stunning realism and depth.
Download these free brushes by typing "$0" at Gumroad.
Check the Full Version of 20 brushes on Gumroad for more brushes from this set.