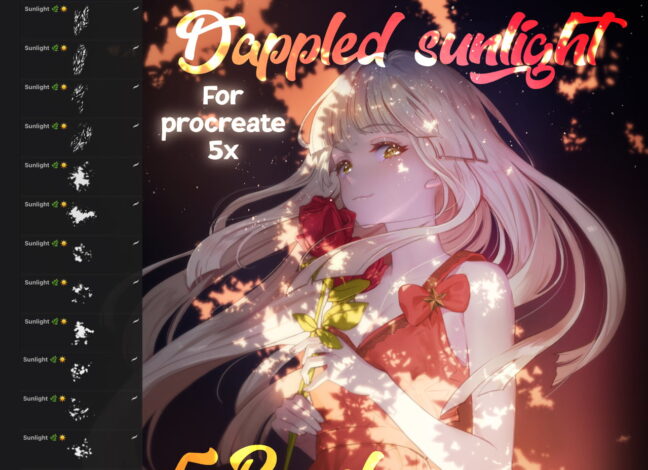 Dappled Sunlight Procreate Brushes
With these Dappled Sunlight Procreate Brushes at your disposal, you can effortlessly create the illusion of dappled sunlight filtering through trees or casting beautiful shadows on objects. This pack has 5 free brushes. These effects can add depth and realism to any scene, whether you're painting landscapes, portraits, or even still-life compositions. The versatility of these brushes allows you to experiment with different lighting scenarios and explore the mesmerizing interplay between light and shadow.
Download these free brushes by typing "$0" at Gumroad.
Check the Full Version of 19 brushes on Gumroad for more brushes from this set.