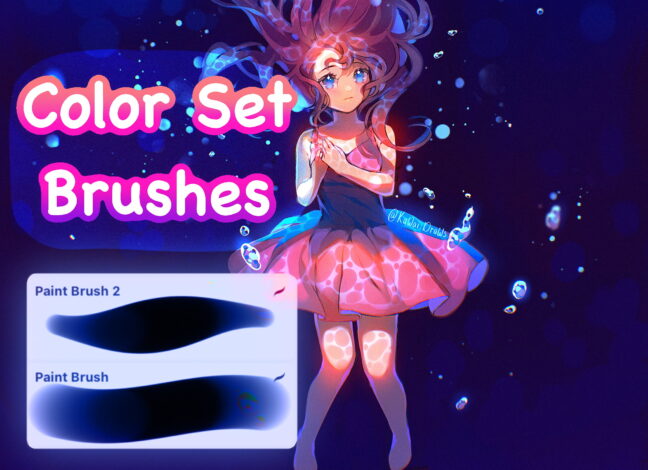 Color Set Procreate Brushes
The Color Set Procreate Brushes offers a vibrant and diverse range of options for digital artists with 2 skillfully designed free brushes. These allow us to experiment with different color palettes and easily create stunning artwork. Whether you want to add a soft wash of color as a background or create intricate details within your illustrations, this brush opens up endless possibilities.
Download these free brushes by typing "$0" at Gumroad.