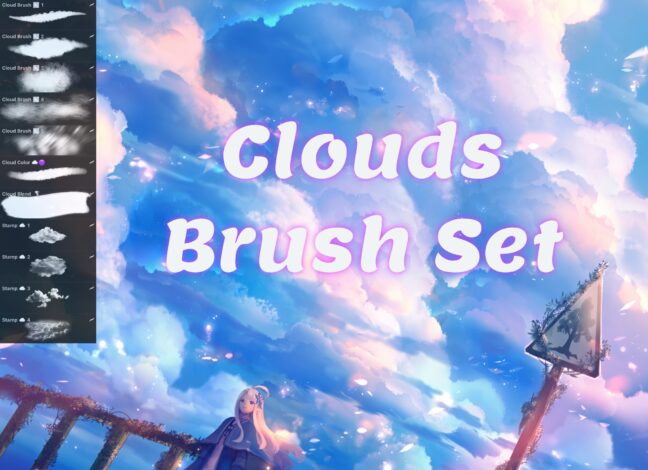 Clouds Procreate Brush Set
The Clouds Procreate Brush Set contains 7 free brushes, and this set offers a seamless and realistic way to create stunning cloudscapes. The brushes mimic the billowing nature of clouds, allowing you to create layers and textures that are genuinely breathtaking effortlessly. From fluffy cumulus clouds to dramatic stormy skies, the possibilities are endless with this versatile tool.
Download these free brushes by typing "$0" at Gumroad.
Check the Full Version of 46 brushes on Gumroad for more brushes from this set.