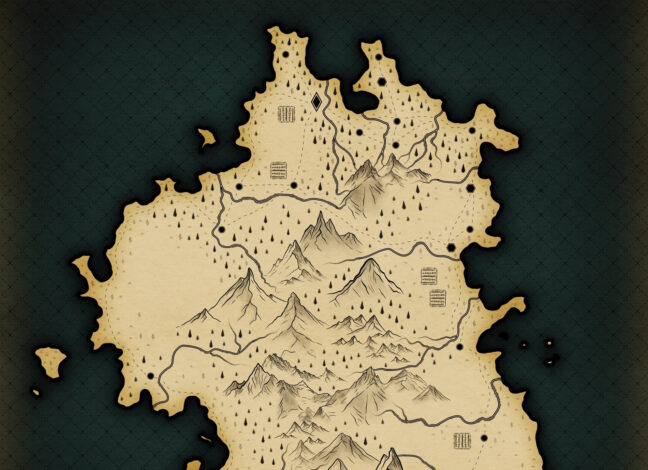 Cartography Procreate Brushes
Free 9 cartography Procreate brushes! These digital fantasy map-making brushes allow you to design custom fantasy maps easily. With this extensive set of brushes at your disposal, creating stunning and highly detailed maps has never been easier. Create beautiful and professional-looking maps without spending hours on end. The brushes include various textures, such as watercolor washes, mountains, trees, etc.
Download these free brushes by typing "$0" at Gumroad.
You can buy Pro Version, which includes the following:
Boarders & Outlines – 37
Grids & Markers – 31
Buildings & Construction – 52
Tracks & Trails – 32
Mountains, Hills, & Sand Dunes – 61
Farm & Foliage – 22
Creatures – 6
Handpicked Color Palettes – 5