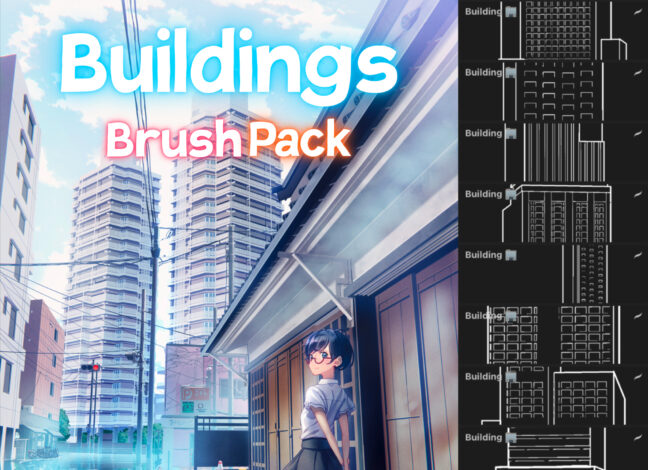 Building Procreate Brushes
The building Procreate Brushes pack has 6 brushes. These brushes are great for painting your backgrounds or building references for your work. Download it for free and enjoy.
Download these free brushes by typing "$0" at Gumroad.
Check the Full Version of 22 brushes on Gumroad for more brushes from this set.