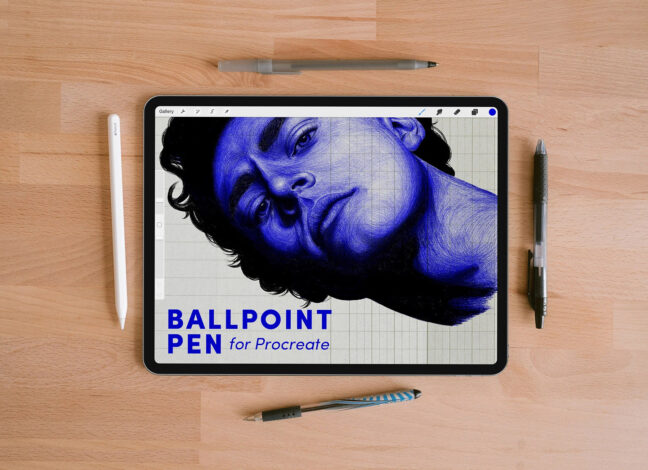 Ballpoint Pen Procreate Brush
Check this free Ballpoint Pen Procreate Brush. This brush has been carefully crafted to mimic the experience of using an actual ballpoint pen on paper. With its realistic strokes and shading capabilities, this brush will become your go-to tool for all your digital art needs. You can now enjoy the same tactile experience of using a pen on paper but with all the benefits of working digitally.
Here are a couple of tips for getting the most realistic results:
Use the brush in smaller sizes, like an accurate pen tip.
Work on the same layer using the multiply + luminescent brush blending mode. If you need to go over a dark color with a lighter color, create a new layer.
Download these free brushes by typing "$0" at Gumroad.