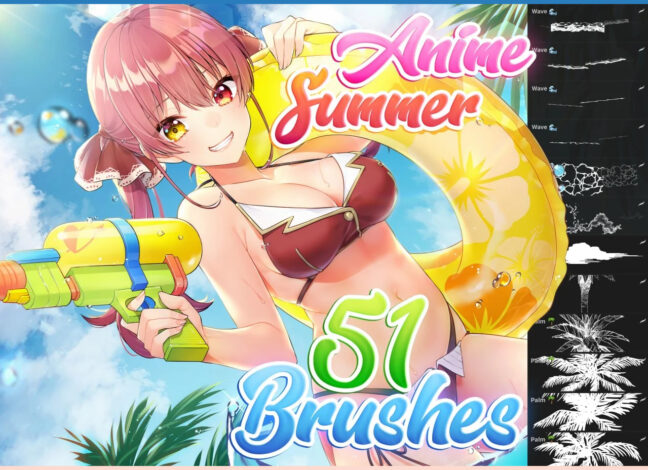 Anime Summer Procreate Brushes
Anime Summer Procreate Brushes has 7 brushes that will take your digital artwork to new heights. One of the standout features of this collection is its ability to make painting the sea a breeze. With a wide assortment of wave, texture, and splash brushes at your disposal, creating realistic ocean scapes has never been easier.
Download these free brushes by typing "$0" at Gumroad.
Check the Full Version of 130 brushes on Gumroad for more brushes from this set.