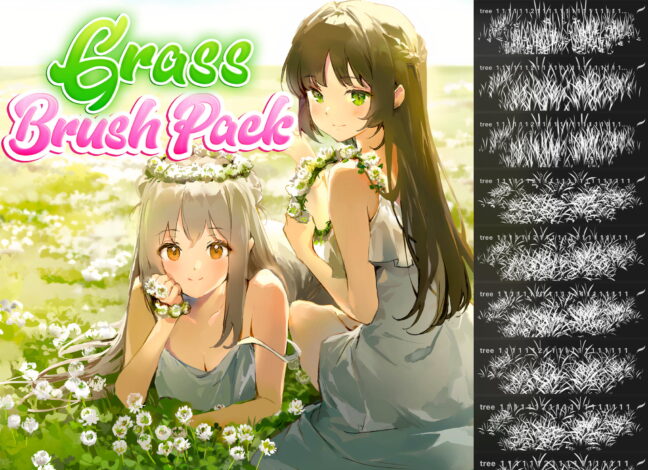 Anime Grass Procreate Brushes
Anime Grass Procreate Brushes contain 6 free brushes that are invaluable for any digital artist wanting to incorporate lifelike grass into their artwork. These brushes include various stamps, trim grass, and small bushes that mimic the texture and movement of natural grass.
Download these free brushes by typing "$0" at Gumroad.
Check the Full Version of 50 brushes on Gumroad for more brushes from this set.