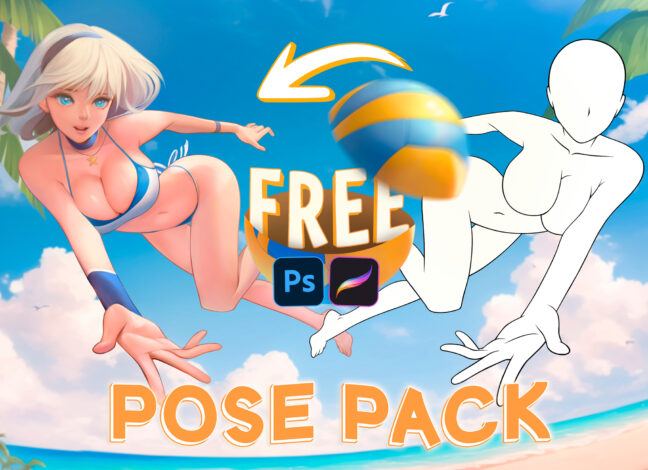 90 Body Poses Pack Brushes
The free 90 Body Poses Pack Brushes for Procreate and Photoshop are high-quality brushes perfect for manga, comics, tattoos, and more. With this pack of brushes, you can access a wide variety of poses that can be used in any scene or situation. These brushes have covered you, from action-packed fight scenes to romantic moments between characters. Body Poses Brushes are essential for artists who want to create dynamic and interesting illustrations featuring human characters.
This pack includes:
41 female poses
40 male poses
9 romantic couple poses
Download these free brushes by typing "$0" at Gumroad.
If you do not have enough of these brushes, you can Download the Full Version of the set (300+ brushes).