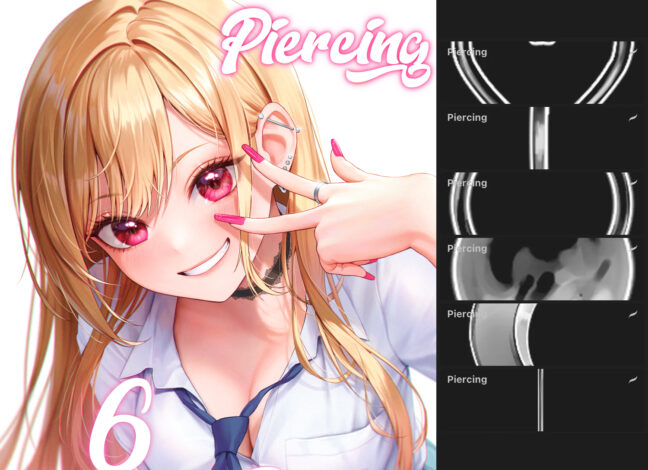 Piercing Procreate Brushes
A set of 6 free Piercing Procreate Brushes for portrait painting enthusiasts has an even more comprehensive array of options. These specialized brushes are designed to help artists achieve stunning and realistic effects when working on human portraits.
Select a white brush color and paint on a black background to make the brushes work correctly!
Download these free brushes by typing "$0" at Gumroad.
Check the Full Version of 31 brushes on Gumroad for more brushes from this set.