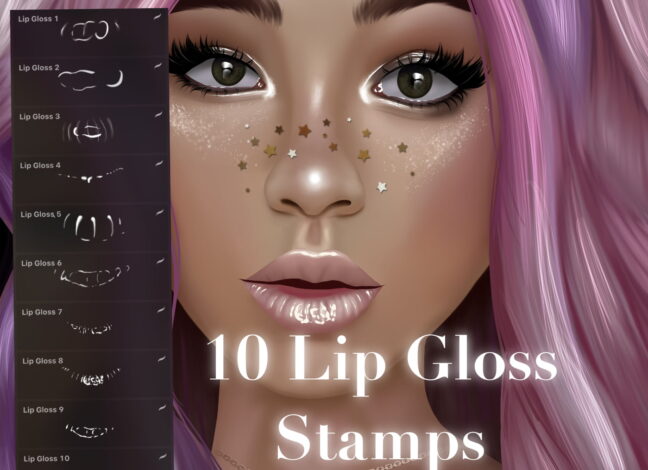 Lip Gloss Procreate Brushes
The Lip Gloss Procreate brushes offer a powerful toolset that will take your creations to the next level. 10 free brush stamps are included in this set. This brush set's versatility allows you to enhance lips and experiment with vibrant colors, textures, and gradients – giving your artwork depth and dimension.
Download these free brushes by typing "$0" at Gumroad.