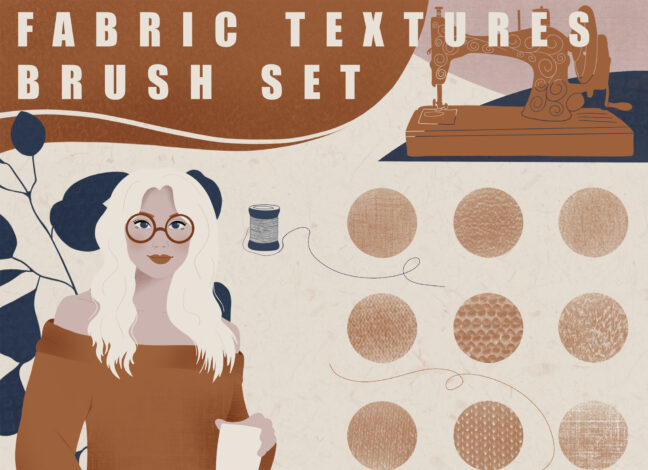 Fabric Texture Procreate Brushes
Free 12 fabric texture Procreate brushes that every artist should have. These fabric texture brushes are perfect for anyone who wants to add a touch of realism to their artwork or designs. Some textures included in this set are Jeans, Linen, Fur Carpet, Jumper, Wool, Suede, Drape, Textile, and Soft Linen – each with unique characteristics that make them ideal for different purposes.
Download these free brushes by typing "$0" at Gumroad.