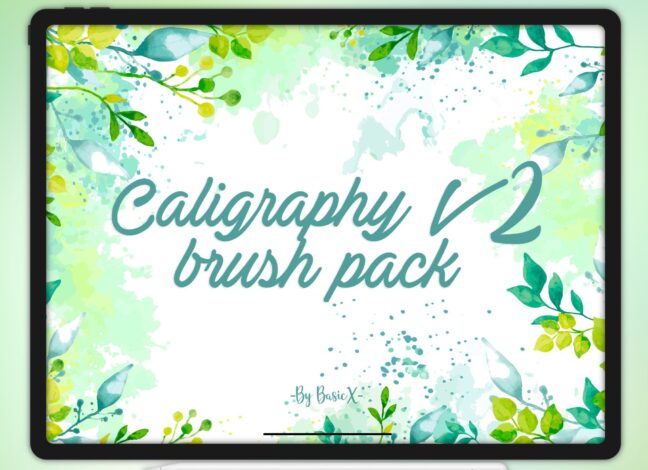 Calligraphy v2 Procreate Brushes
With the Calligraphy v2 Procreate Brushes, your digital calligraphy skills are about to reach new heights. This brush pack offers 5 beautifully crafted free brushes that allow you to practice and perfect your calligraphy technique while also creating stunning lettering designs. Whether you're a seasoned calligrapher or just starting out, these brushes provide a wide range of options for every creative endeavor.
Download these free brushes by typing "$0" at Gumroad.
Check the Full Version of 20 brushes on Gumroad for more brushes from this set.