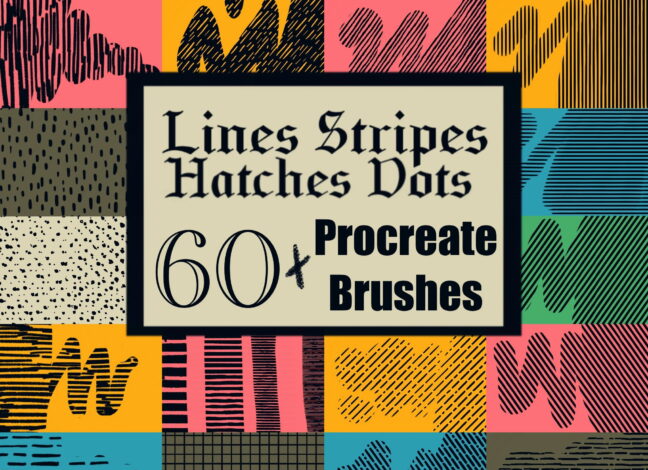 Stripes Lines Hatches Dots Brushes
Free Stripes Lines Hatches Dots is a Procreate Brush set with over 60 assorted specialty brushes featuring stripes, lines, hatches, & dots. This set is perfect for giving your illustrations unique shadings and cross-hatchings without all the extra work! Use them to add shade or light to your drawings as you usually would, or use them in a clipping mask for clean edges.
Download these free brushes by typing "$0" at Gumroad.