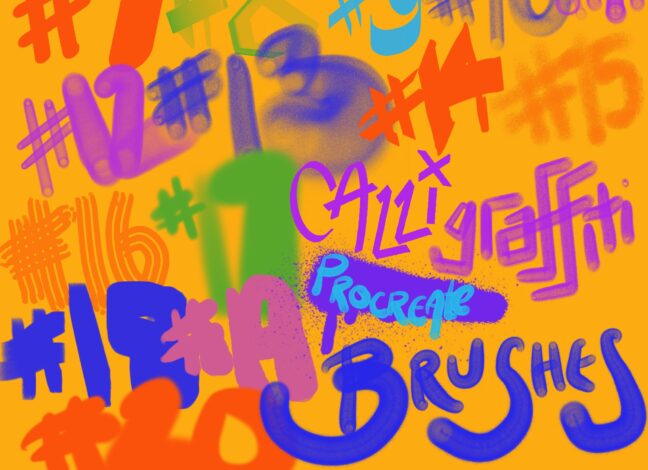 Graffiti Procreate Brushes
Graffiti Procreate Brushes collection of 19 free incredible calligraphy and graffiti brushes that will elevate your artwork to new heights. This diverse collection includes aerosol cans, airbrushes, paint markers, drip splatters, and more. Each Brush has been meticulously crafted to provide realistic textures and effects that mimic traditional mediums.
Download these free brushes by typing "$0" at Gumroad.