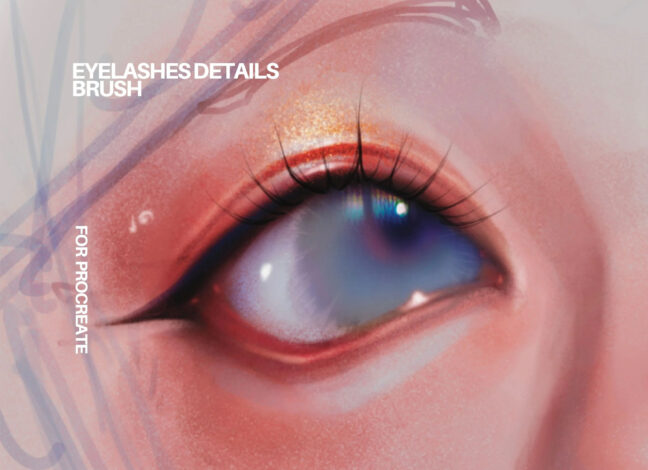 Eyelashes Details Brush + Tutorial
The Eyelashes Details Brush + Tutorial for Procreate helps you to create stunning, realistic eyelashes in digital art. This handy tutorial introduces a specialized brush that allows artists to effortlessly capture the intricate details of eyelash anatomy with precision and finesse. From delicate wisps to bold, dramatic lashes, this tutorial equips artists with the tools to elevate their digital illustrations to spellbinding new heights.
Download these free brushes by typing "$0" at Gumroad.